Power tools are the most effortless and efficient way for manufacturers, DIYers or handymen to complete jobs or projects. When used correctly, they operate in a safer and more accurate way compared to hand tools and also mean a business is improving its accuracy, speed and production rates. When used without the proper safety techniques or precautions, power tools can be very dangerous and require training to take place, especially in the workplace and toolroom. These essential tips for power tool safety will ensure you, your employees or your team remain safe before, during and after tool use.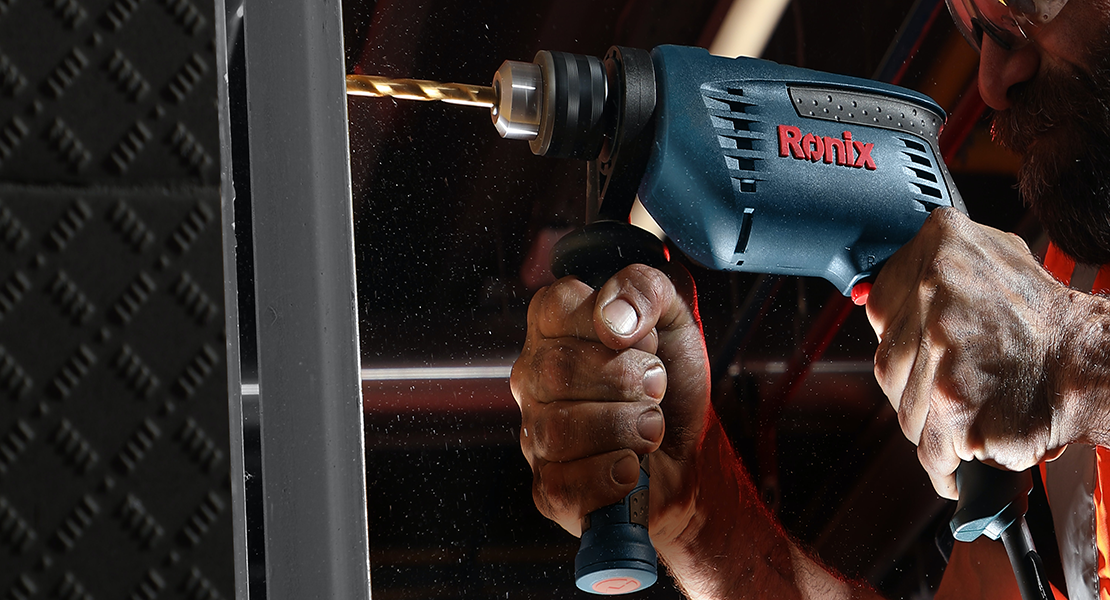 What is a power tool?
A power tool is any tool which uses a fuel source to operate as well as requires manual labour. This can include being plugged into a wall, running on batteries, liquid or compressed gas. Some examples of power tools include power drills, circular saws, miter saws, angle grinders and sanders. Many of these tools come with additional safety guards and features to ensure the user is kept safe and protected, whilst most businesses also invest in extra materials to keep employees or users out of harm's way.
8 essential tips for power tool safety
Whether you're a factory manager or building a shed in your back garden, being extra careful with power tools can reduce injury and hazards for everyone. No matter how big or small the tool is, here are a few essential tips to remember when operating a power tool.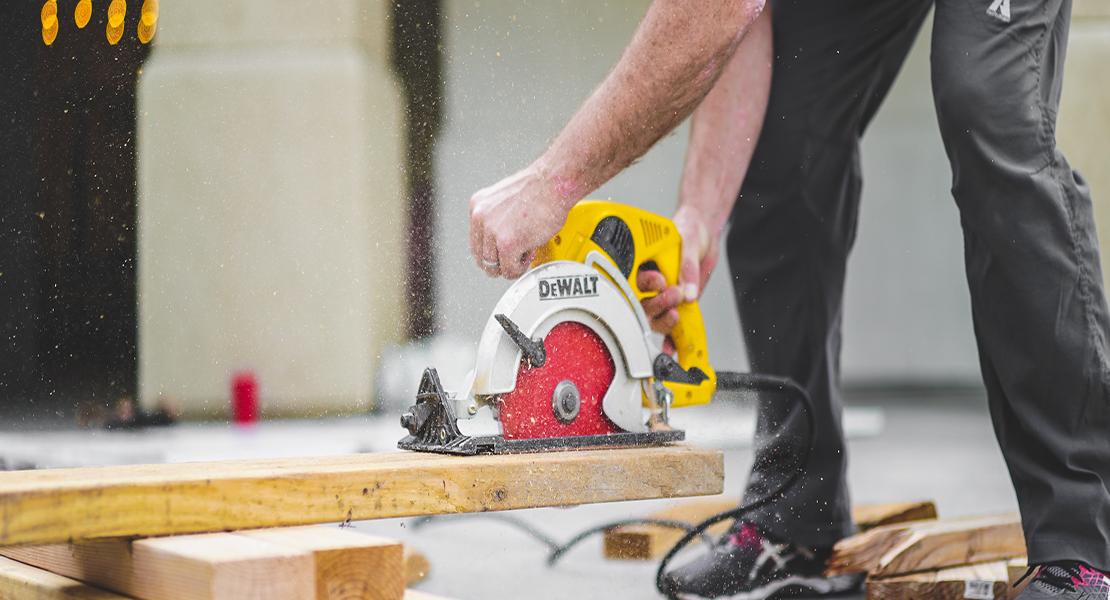 Wear safety gear
It's always important to wear some form of safety gear when operating a power tool. Typically, most users will invest in safety glasses for a minimum, but the requirements will change depending on where you're working, what you're working on and who you're working for. For example, if you're doing a bit of home refurbishment, you may wear less protection than a team of engineers. Other safety gear includes hard shell boots, gloves, a mask, ear defenders and padded clothing.
Always check the user manual
Every power tool will come with some form of user manual or instructions. If you're unsure of how to operate a power tool, this should be your first port of call. Not having enough knowledge can result in injury or damage to you and anyone around you. These manuals will also include things such as how to maintain tool quality, lubrication methods, accessories and operation.
Tool inspection
Tool maintenance and tool repair is key to remaining safe and getting good results from a power tool, so each tool should undergo a visual inspection before use. Users should check safety features, cords, hoses, blades, edges and the general condition of a tool before using it for any project. This will give an opportunity to fix any issues or replace any parts.
Power tool training
When power tools and machinery are used in a workplace, factory, toolroom or warehouse, companies will be required to provide the correct training for their employees, covering all aspects of power tool safety. These training guides will differ between organisations and might include some extra steps depending on the environment or needs of the company. Power tool training will typically include general operation techniques, maintenance and repair, health and safety and insurance features.
Clear the workstation
Having a clear workstation is beneficial for most businesses, employees or power tool users. Not only does this give you space to work but can also reduce hazards such as dust collection, loose cables or things which could interfere with your work.
Signage
Most toolrooms and factories will implement signage instructions and warnings to make visitors and workers aware of their surroundings and what is being used. These signs can be beneficial for a number of reasons including limiting distractions to the worker, advising safety precautions, reminding employees of safety gear and keeping the general environment safe and clear.
Keep a tight grip
Powertools can be strong and require the user to remain firm and hold the equipment correctly. The user manual will tell you everything you need to know about how to keep hold of your power tool comfortably and efficiently and this will also reduce the risk of dropping the item, misplacing your hands or using the tool incorrectly.
Sharpen blades, bits and cutters
The sharpness of a tool, whether it's handheld or power based results in safety and accuracy. Blunt blades and edges require the user to apply more force and also might not give the results you need. In terms of safety, dull ends will also result in breakages, jams and sudden halts.
Before our team of toolmakers can get their hands on the mechanical part, Pro-Moulds will work with you to ensure your initial design and thought process can come to life, creating both simple and detailed briefs to get the ball rolling and create the perfect tool!
Using advanced technology and the latest software, we'll work with you to design and create a tool which is fit for purpose, is comfortable to use and will last years to come.
Please contact us on 01623 904 417 to get your design journey started!